Lawyers & Staff Lesley Ann Skillen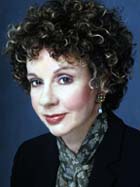 Photo by Tess Steinkolk

email: Lesley Ann Skillen

Lesley Ann Skillen is a partner in Getnick & Getnick LLP. She is the coordinator of the firm's False Claims Act qui tam practice and has been representing qui tam whistleblowers since the early 1990s. Notable cases include a $750 million recovery from GlaxoSmithKline for selling adulterated drugs to Medicaid and other government health programs, a $251 million settlement with Bayer pharmaceuticals for Medicaid "Best Price" fraud and a $182 million recovery from Laboratory Corporation of America for billing Medicare and Medicaid for unnecessary blood tests. Ms. Skillen is a frequent speaker on qui tam at bar association events and has written numerous articles on qui tam and business integrity related issues, including articles published in the New York Times, the New York Law Journal, and Pharmaceutical Executive magazine. She is a past Co-Chair of the American Bar Association Qui Tam Subcommittee and Co-Chair of the Best Practices Committee of Taxpayers Against Fraud, a Washington, D.C. based non-partisan public interest organization supporting the False Claims Act. Ms. Skillen joined Getnick & Getnick LLP in 1992 after completing a Churchill Fellowship examining advanced civil remedies for complex corporate fraud. She has more than 25 years' experience investigating and prosecuting cases in that field.